This is a short blog on a basic product, but one of the items in my house I am sooooo thankful for.
We live in a city that has hard water.  I have had a problem with some of my plastic cups and knife handles coming out of the dishwasher with a cloudy coat.  In addition, the tub of my Fisher & Paykel DishDrawer was getting a build up of white powdery hard water deposits.
My awesome sister recommended a product that I am now recommending to you!!
LemiShine detergent booster – what a life saver.  So easy to use and so effective.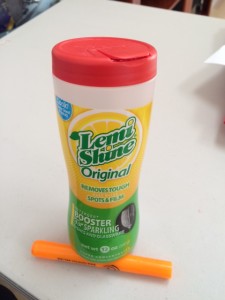 I just sprinkle a little bit in with my detergent or in the bottom of the drawer and the dishes come out sparkling and the dishwasher stays nice and clean.  The instructions on the bottle are slightly different, but I find this works for me.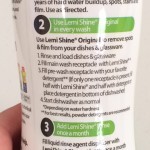 There are some warnings on the bottle regarding what types of items can be in your dishwasher – I encourage you to read them.  I am typically not a rule follower so have used this product on all kinds of items.  I have washed Cutco knives (love them by the way) and fine china (only a couple times though), along with our everyday dishes.  I have not noticed any damage on anything washed with this product.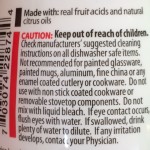 The bottle states it is "Made with: real fruit acids and natural citrus oils".  Seems natural enough to me.  LemiShine is also Phosphate Free.
The makers also have other products you can use to clean your dish washer, dishwasher detergent, and a liquid rinse product.  I find my tride and true dishwasher detergent, Cascade, and this booster enough to keep both my dishwasher and my dishes clean.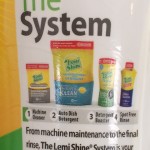 You can get a great deal on the LemiShine product at this link.